Odin's Wife




—MOTHER EARTH

—




IN GERMANIC MYTHOLOGY




An Original Investigation by William P. Reaves © 20

10



Fully Revised and Expanded 2018 Edition
Forthcoming in Print Soon
Watch for Updates
[HOME

]



Odin and Frigg Survey the Worlds from Hlidskjalf. R.E. Kepler, 1902


KEY TO THE DISTRIBUTION OF THE FRAU HOLLE LEGENDS IN CENTRAL EUROPE


~ʘʘʘ—
[

Frau Holle

]

ʘ

[

Frau Percht

]

ʘ

[

Frau Gode

]

ʘ

[

Frau Herke

]

ʘ

[

Frau Frekka

]

—

ʘʘʘ~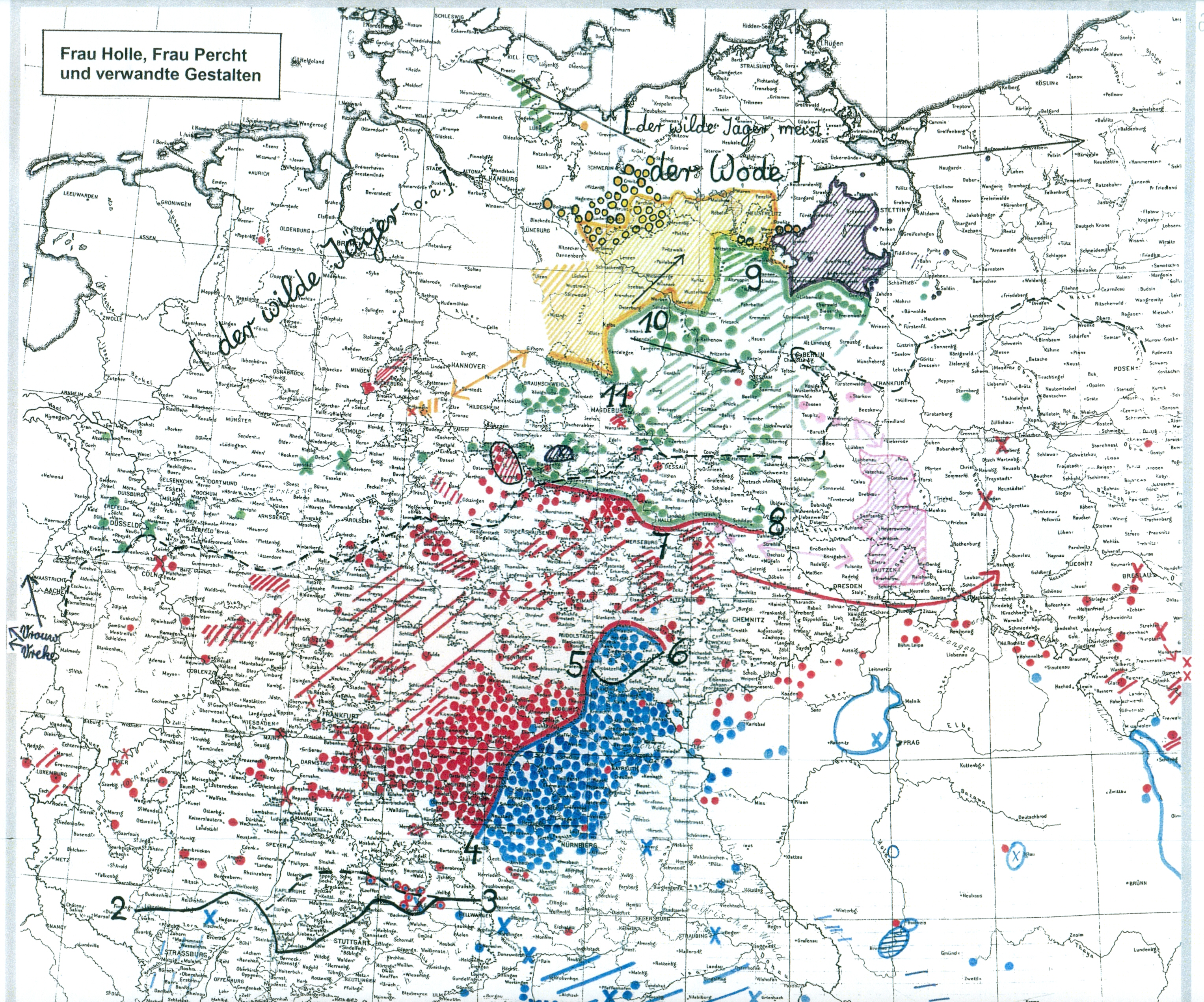 ~ʘʘʘ—

[

Frau Holle

]

ʘ

[

Frau Percht

]

ʘ

[

Frau Gode

]

ʘ

[

Frau Herke

]

ʘ

[

Frau Frekka

]

—

ʘʘʘ~



Detail of a Color-Coded Map showing the Distribution of the

Legends of Frau Holle, Frau Percht and Related Figures in Central Europe.
—used with permission from—

Frau Holle, Frau Percht und Verwandte Gestalten
Frau Holle, Frau Percht, and Related Figures
Erika Timm, 2003.

Odin's Wife




— MOTHER EARTH

IN GERMANIC MYTHOLOGY

—




by

William P. Reaves




This is the 2010 Draft edition



Table of Contents

The chapters of this investigation will open as .pdf files. Exit each file to return to this page.
Additional Material:
"The wife of Odin was also called Frea or Fricca, and was largely worshiped in Germany. She was called Holda by the Franks, Bertha by the Bavarians, and Isis by Tacitus. She occupies with Oden the castle Hlidskialf in the clouds, and her spindle is Orion's belt. While she foresees the fate of men, she reveals the future to none. Frigga personifies the all-producing earth." Frithiolf's Saga: A Legend of Ancient Norway, from the Swedish of
Esaias Tegnér (1825), translated by Clement B. Shaw (1910).

1828 Christian Karl Barth,

Hertha und über die der Religion

Weltmutter im alten Teutschland

.
1872 Karl Blind, "Freia-Holda, The Teutonic Goddess of Love", Cornhill Magazine.